A ToR is your legal declaration to Her Majesty's Revenue and Customs (HMRC) of non-VATable items you intend to bring back into the United Kingdom (UK) if your intention is to live and work in the country. This is something that you need to complete and submit yourself as your moving company is not allowed to do it for you.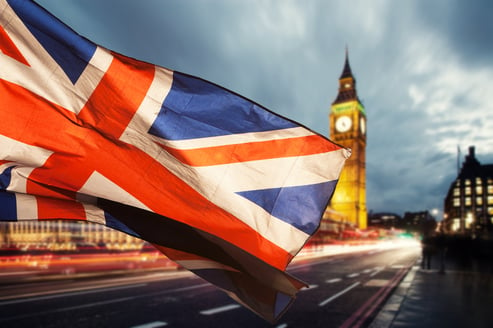 Why do I need to obtain a ToR?
If you are changing your country of residence to the UK and are having personal effects shipped unaccompanied to the country, it is mandatory to complete and submit a ToR application form. If your application is successful, you will be issued with a Unique Reference Number (URN). You then pass this URN to your chosen relocation company.
Can I apply for my ToR online?
The form can be accessed online here but it cannot be submitted online. Once you have completed the form, you must either:
Print

out

the form and post it to HRMC.
Save the form and email it to HRMC at the following email address: nch.tor@hmrc.gsi.gov.uk
We would recommend saving and emailing the form. This way, you will have the sent email and form for your records. You should also receive an email confirming that your form has been received and is under review.
What documents will I need to include when applying for my ToR?
It is important to have all the following documents on hand before you start to fill up your form because you cannot save a partially completed form and come back to it later. It's an all or nothing scenario. Here's a list of what you'll need:
A copy of your passport, inclusive of visa if applicable.
Proof of registration – this document should show the date you took up residence in the UK, or the date you intend to do so. For example, this document could be any of the following: your visa, your employment contract, your work contract, or your tenancy/purchase agreement.
Two signed lists of the goods you wish to import - Personal items, any vehicles and any pets. This doesn't mean that you create two lists that state every single item you own. You can group items into categories (e.g. garden furniture, kitchenware, cutlery, children's clothing

,

etc). It is beneficial to include any invoices or guarantees you have for items on your lists with your application. Beneficial, but not essential. Electronic copies will suffice.
The tenancy or purchase agreement for your home outside of the UK.


How long before the move should I apply for my ToR?
There's no definitive answer for this but there is an "on the safe side" answer. There seems to be a bit of a backlog at the HMRC due to it being the peak moving period and current applications seem to be taking anywhere between 25 and 40 days before the URN is received. That being the case, we would advise submitting your application at least 40 days prior to your relocation date. Once received, your URN is valid for one year from the date it was issued, meaning there's very little chance of it expiring before your consignment arrives in the UK.
So, there you have it. A (hopefully) helpful guide to navigating the application process and obtaining your ToR with minimal stress and confusion. A final thought - don't be afraid to ask your chosen relocation company any questions you may have about the process. At GAC, we have over fifty years of experience in everything related to international relocations. We provide guidance to thousands of clients every year on their ToR applications. We're experts in the field and our mission is to make the entire relocation process as smooth and stress-free for our customers as possible.