We all know that moving can be a phenomenally stressful business. Some say it is one of the top ten most stressful events in a person's life. Even moving within the same city can be enough to push the stress-o-meter up into the red zone, so an international move? Potentially off the scale. That's why choosing the right international moving company is absolutely essential. How to choose that company though? Read on to find out.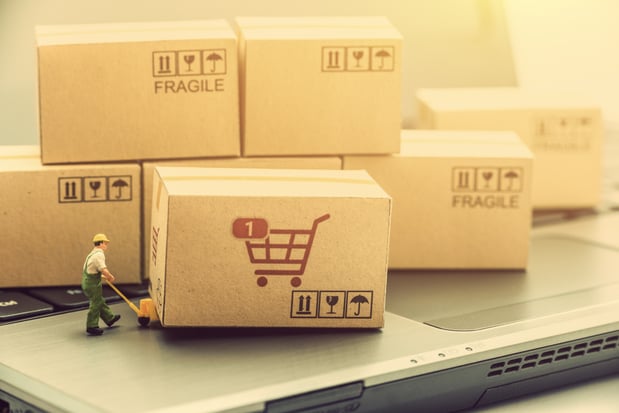 Picking the right international moving company - what to consider
Your big move is drawing ever closer. It's high time you started your research into which international moving company you're going to go with. So, what should you be looking out for?
Accreditations: Let's start with a vitally important parameter that should be high on your checklist. You need to know you'll be working with a reputable, trustworthy company and the best way to ensure this is to be sure they are accredited. FIDI (Fédération Internationale des Déménageurs Internationaux) is the largest umbrella organisation of international removal and relocation companies and its FIDI-FAIM certification is a globally-recognised independent audit that sets the standard for companies in the international relocation industry. Think Michelin Stars for restaurants. Choosing a shipping company that holds FAIM certification ensures you are dealing with a professional outfit that has the necessary experience and expertise to make your move a smooth one. Using a company that isn't FIDI-FAIM certified would be a huge risk with potentially dire consequences such as your personal items getting held up at Customs or getting badly damaged as they haven't been packed and shipped correctly.
Insurance: Whilst it's highly unlikely your household goods will get damaged, or even lost, in transit…we live in an imperfect world, so protecting yourself against worst case scenarios just makes good logical sense. A professional and reliable moving company will be able to help you by providing solid insurance advice including a breakdown of the insurance policies available to you and the potential costs.
End-to-end services: This one sounds obvious, but you would be genuinely surprised at how many companies will do half a job. Finding out you've hired one such company mid-move is the stuff of nightmares. Ensure your peace of mind by making sure that the international moving company you select covers the whole moving process (and everything it entails) end-to-end including customs clearance, freight forwarding, moving, packing and destination services.
Reputation: Seek out reviews. Customer feedback. Through utilising these means, the evidence that a company is not fit-for-purpose will become very obvious, very quickly.
Compare costs: Try not to just blindly compare quotes. Some prices can look very attractive on paper, but when the finer details are studied, it becomes clear that many specifics are not included. Make sure you're completely aware of all the services included (and those not) in any quotation.
Specialist packing services: Safely packing a games console is markedly different from safely packing an antique vase. Safely packing a Blu-Ray collection is a world away from safely packing a valuable family heirloom piano or a beloved piece of art. Enough examples, you get the point. A trustworthy international moving company will offer specialist packing services. They will consult with you regarding your packing requirements and provide expert advice.
Customs clearance experience: Every country in the world has its own customs policy. Your chosen company should possess expert knowledge of the customs policies of all countries they ship to.
Pet relocation: Let's not forget about our furry (or, in some cases, furless) friends. Those of us who have pets along for the ride should ensure that their chosen company has the necessary experience to offer sound advice and recommendations for the completely safe relocation of animals.
So, there you have it. A checklist of factors to consider when deciding which is the right international moving company for you. Here at GAC, we pride ourselves on taking the stress off your moves. It is our mission to make your international relocation a smooth, trouble-free process. We will deliver on our promise to get you comfortably settled in your new home with the bare minimum of fuss. It's what we know and it's what we do.